BE A COURT SPONSOR!
Becoming a Cuyuna Lakes Pickleball Association (CLPA) sponsor provides a wonderful marketing opportunity for businesses wishing to align with an active and fun group of people enjoying an exciting and growing sport! CLPA has over 75 local &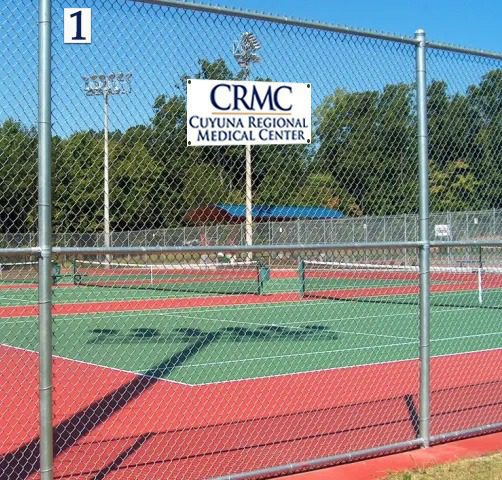 regional members, ranging in age from 15 to 82.
Founding sponsorships are $10,000 or more.

The first six founding sponsors will have a permanent all-weather sign secured to an individual court with their logo.

Your founding sponsorships will be used to construct the six court pickleball center in Ironton, MN.

All founder logo signs are permanently displayed on one of six courts with a 36″ wide all-weather sign affixed to the exterior fencing on each dedicated court.

Our founders demonstrate their commitment to the Cuyuna Lakes and truly are the foundation for this effort.

We encourage all our members to patronize their businesses to show our appreciation.



All Booster sponsorships are for two years and we ensure all of our boosters receive wide recognition and appreciation on our website, and our periodic newsletters to our members.

Your sponsorships will be used to support the CLPA as we promote healthy living, exercise and positive social interaction through the sport of pickleball in the Cuyuna Lakes and surrounding region.

We continue in our partnership with the City of Ironton, Minnesota to make infrastructure improvements for the six dedicated pickleball courts at the Ironton City Park.
There are currently three courts available for sponsorship!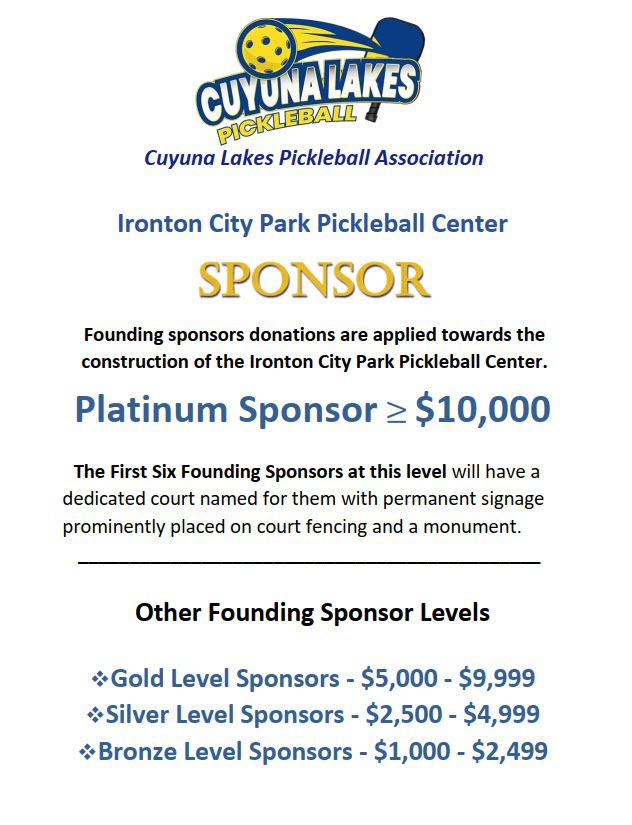 Be a Part of It!

As we prepare for our sponsorship drive during the second quarter of 2022, please consider supporting us!

For larger donations we prefer checks and use our fiscal sponsor: City of Ironton (who will ultimately pay the contractors).
Therefore, large donations may be payable to:
City of Ironton – CLPA
Send to:
Cuyuna Lakes Pickleball Association
PO Box 264
Crosby, MN 56441

Contact: Nate Schultz, Treasurer – 612-388-7505