Cuyuna Lakes Pickleball Association – Sound Issues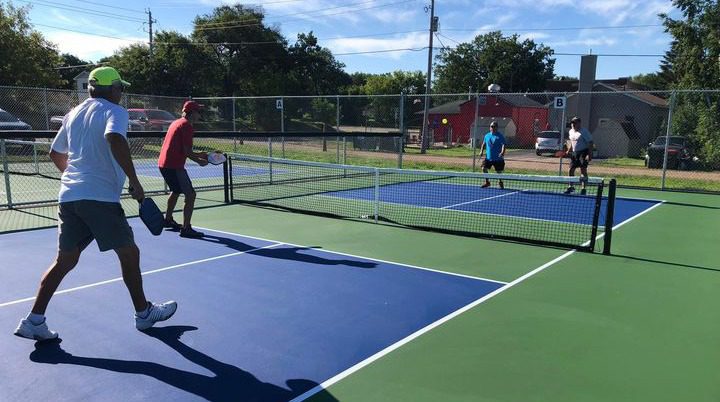 At the CLPA, we take the sound issues seriously – as it may or may not affect local neighborhoods.
WE SUGGEST PLAYERS CONSIDER QUIET PADDLES WHEN LOOKING TO PURCHASE A NEW ONE. 
Below is a list of the current "quietest" paddles approved for tournaments by the United States Pickleball Association (USPA).
---
The Blue Zones Pickleball Paddle List
List updated: February 14, 2023
Introduction: The following paddles have been selected and qualified for 'Blue Zones' status through a sound testing procedure that uses a combination of metrics in addition to simple loudness (sound pressure). Also considered is the 'pitch' and duration of sound produced when a pickleball is struck by a paddle.
Please check the link above to get an up-to-date list of quiet paddles. 
| Paddle Vendor | Paddle Model Name |
| --- | --- |
| CRBN | 1 |
| CRBN | 2 |
| Diadem | Vice (1) |
| Diadem | Warrior |
| E6 | 16s |
| Electrum | E Pro II |
| Franklin | Pro Series 16 mm (2) |
| Gearbox | CX11 |
| Gearbox | CX14 |
| Gearbox | GX5 |
| Joola | Ben Johns 16mm |
| Joola | Simone Jardim 16mm |
| Joola | Radius |
| Master Athletics | Q1 (1) |
| One More | Vibe |
| One More | Pro Custom |
| Pro Drive | DRIVE |
| Pro Kennex | Pro Speed |
| Pro Kennex | Ovation |
| Selkirk | Amped Epic |
| Selkirk | Vanguard Invikta |
| TMPR | Tantrum |
| Wild Monkeys | Grizzly |