It's Happened – Court Construction Complete!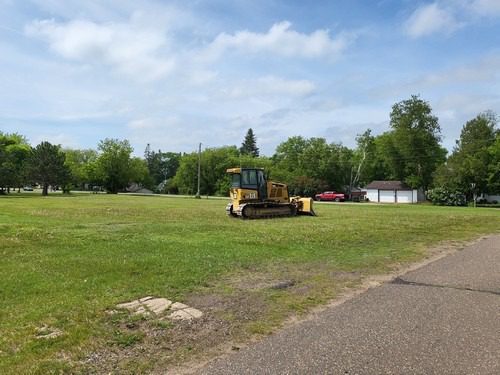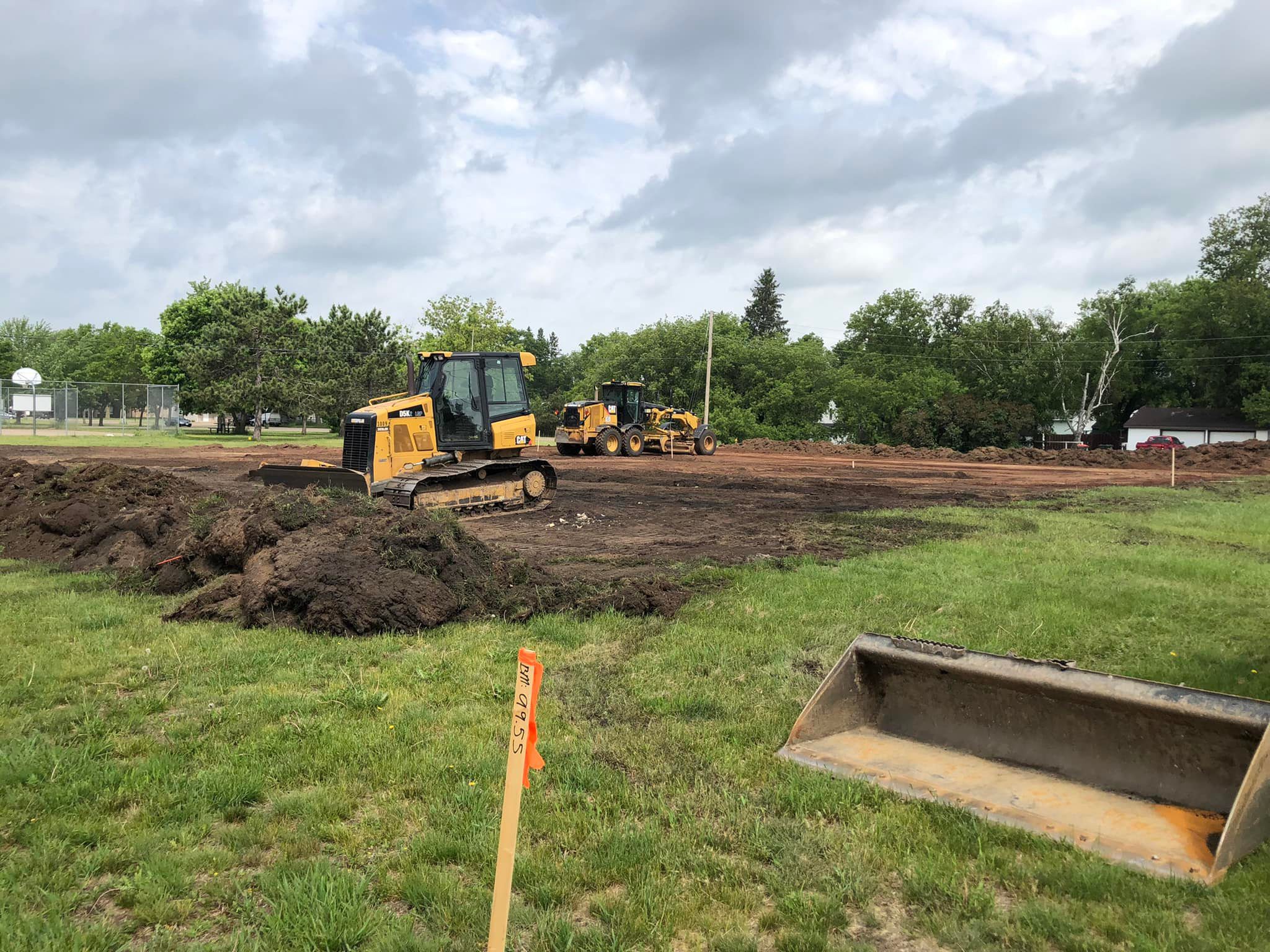 Off With the Top Soil, then Class 5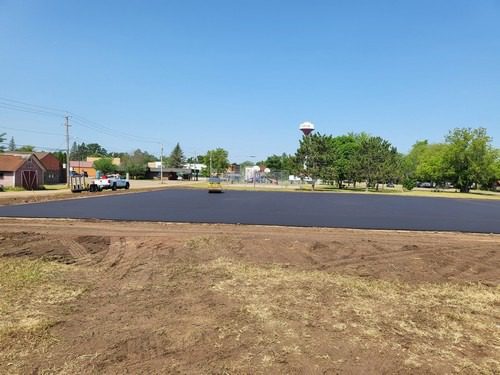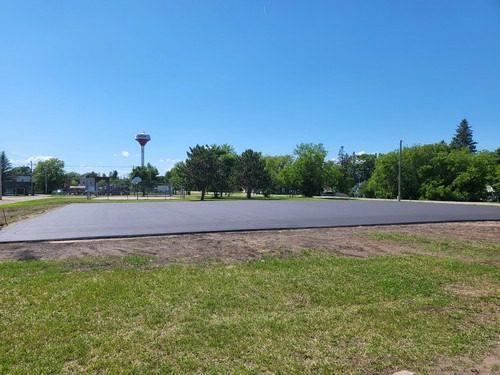 Court Subsurface – All Set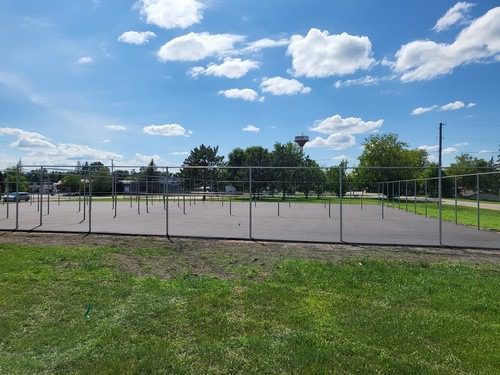 Oberg Fence Posts are Up!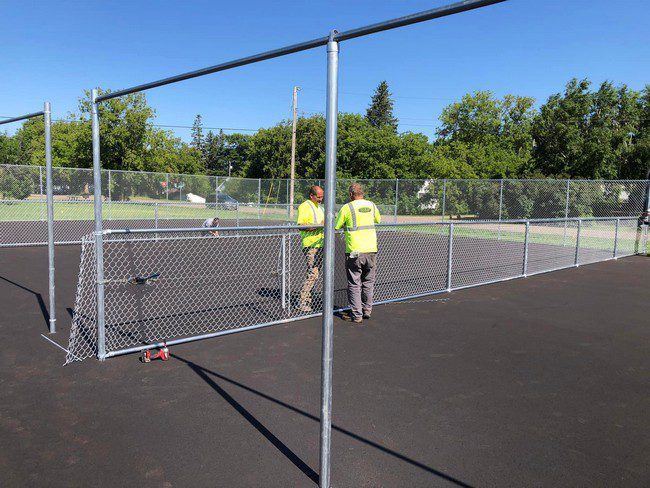 Setting the 4′ Divider Fences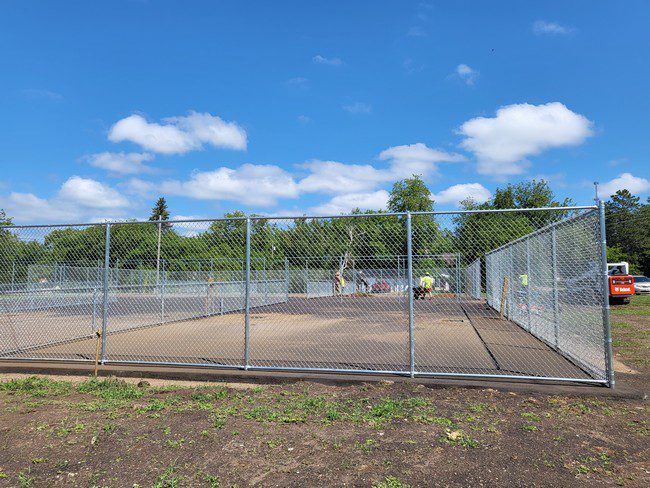 Exterior Fencing Going Up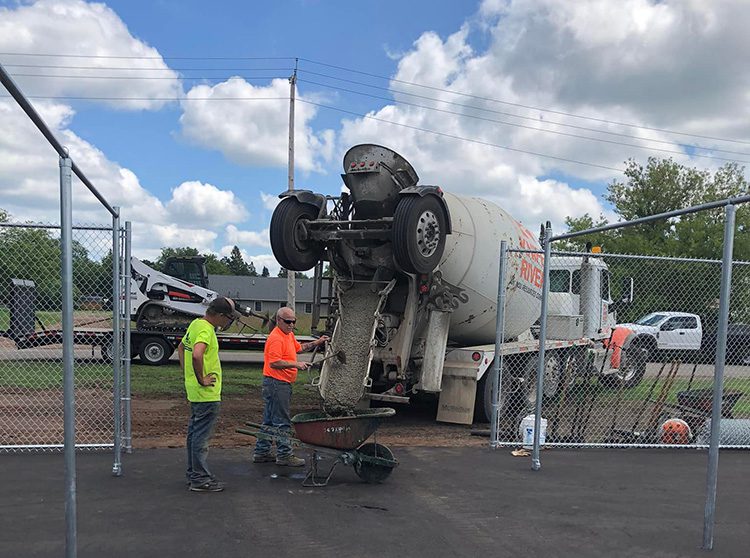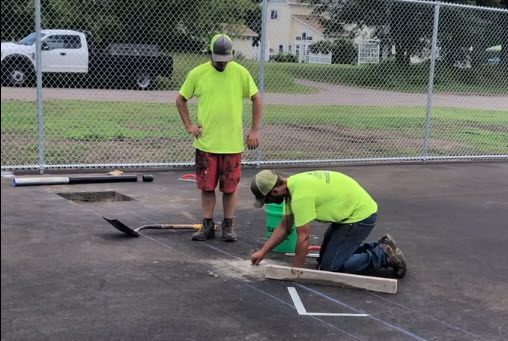 Setting Center Net Strap Ring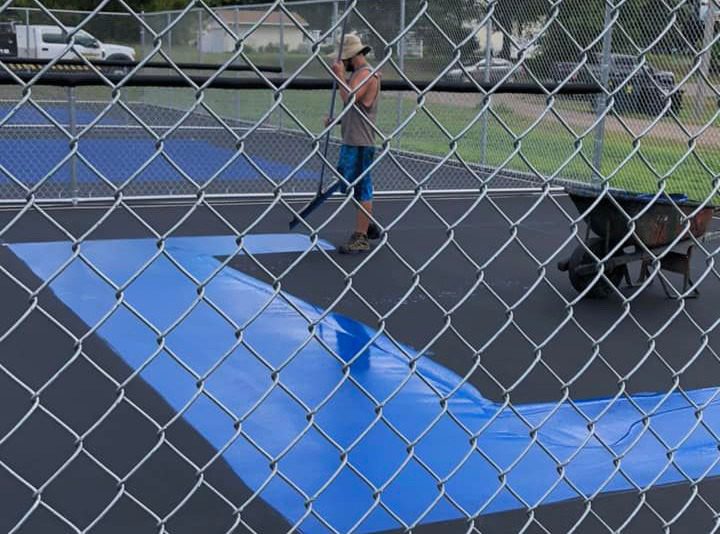 July 27 – Puttin' on the Paint!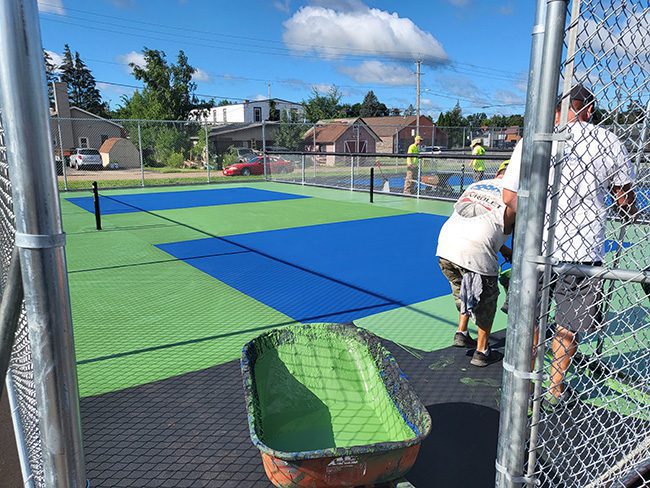 July 28 – Puttin' on Paint Day 2!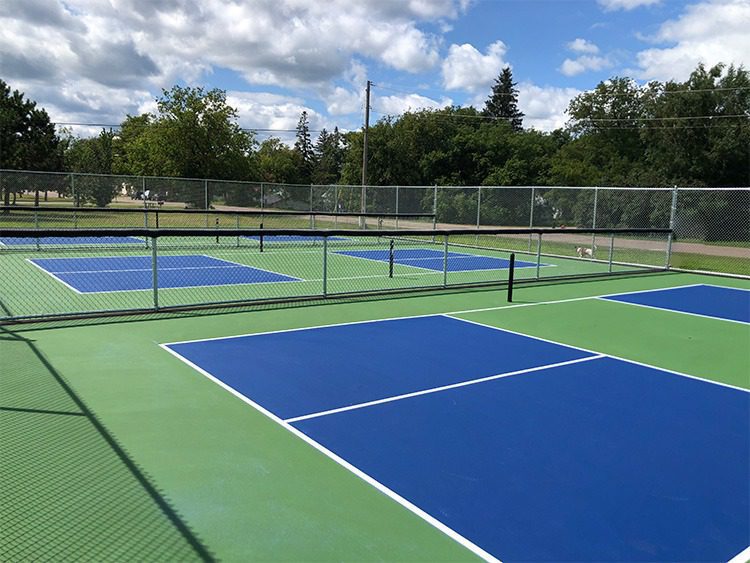 Almost There! Nets on the Way!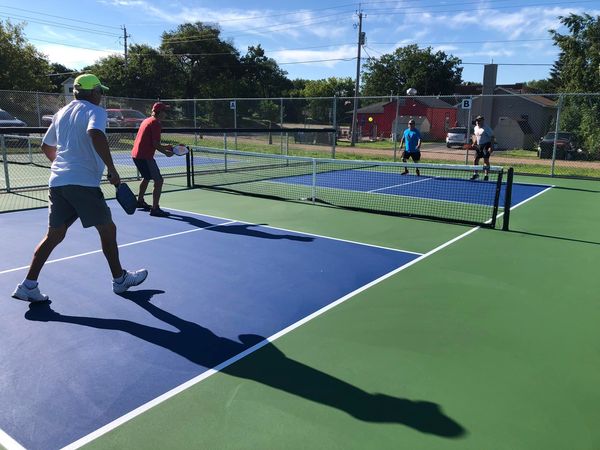 August 3, 2022 – We're Playin Baby!
Located in the City of Ironton Park System, just north of the corner of Hwy 210. The corner of Winona Ave. and 3rd St.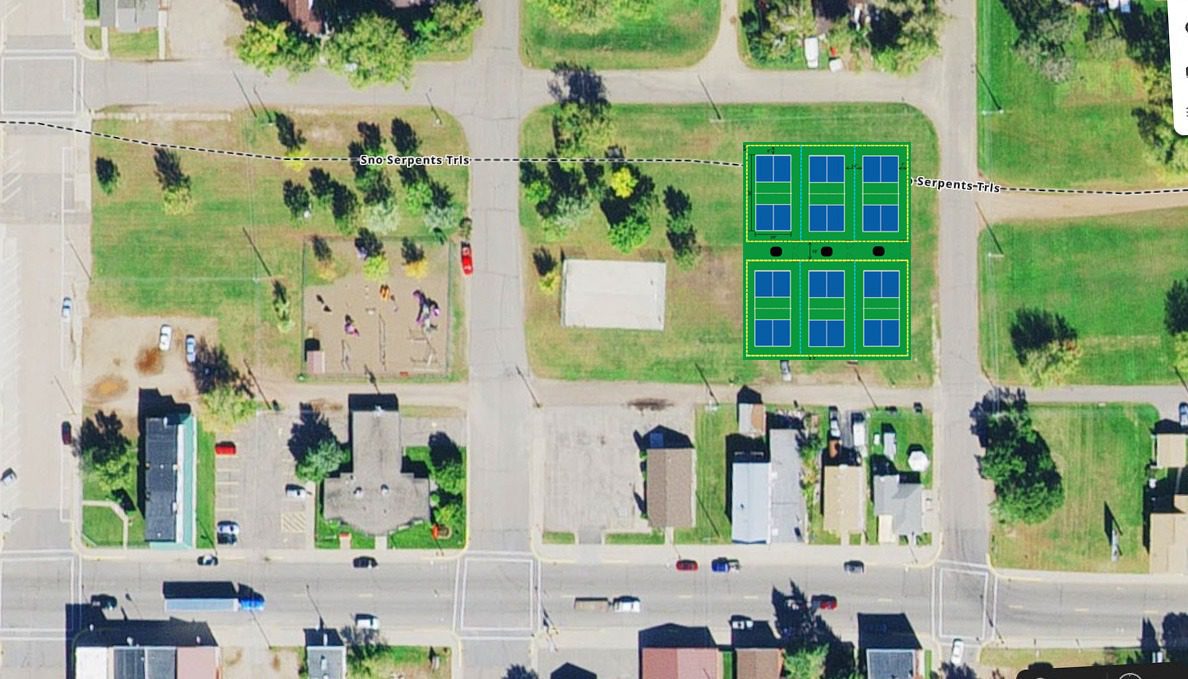 Applying the Acrylic Surface – July 28, 2022