Pickleball at the Hallett Center Arena
Four Courts with Nets
Pickleball is available at the Hallett Center when the arena is not covered with ice.
Pickleball availability is approximately March 1 until October 15.
The arena will be open for play during regular hours from March 1 until October 15. At this time there will be between 2 – 4 courts available, depending on summer Kids Kamp needs. There will always be at least two courts available.
Cost
Hallett Center Members: Free

Cuyuna Association Pickleball Members: $5 / day. Front desk will have member list or use your bag tag – (All facilities available for use)

Non-Hallett Members: $10 / day pass (All facilities available for use)
General Play
General play can be scheduled via PlaytimeScheduler.com. Anyone – at any level can participate. You can play at anytime during regular Hallett Hours.

Organized Session is 10:00a – 12:00p

. This time slot provides for all players to rotate and mix with other players. This provides variety and new faces to the experience. New and beginner players will benefit from playing with seasoned players and

we ask all players during this time period be open to rotating among the other players.

Other Daily Play Times

– Beyond the 10a – 12p period, any groups wishing to exclusively play to practice together – should target playing either before or after the Organized Session.
---
Beginner Classes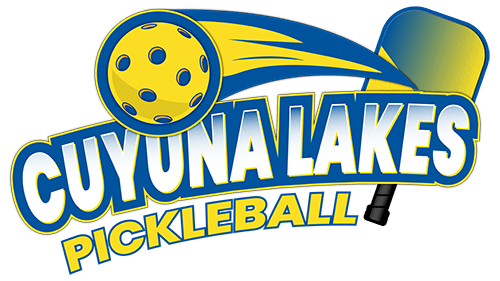 Beginner clinics will be available to everyone. Lessons taught by the Cuyuna Lakes Pickleball Assoc. Paddles and balls are available for checkout at the front desk or bring your own paddles, as needed.
Instructors will teach beginner students the following:
Warm-Up / Stretching Exercises
Basic stroke mechanics & positioning

Basic game rules & safety
Beginner clinics are available at the following dates:
The Pickleball Program is supported by the Cuyuna Lakes Pickleball Association